How Can ONE Formula Give You So Many Benefits?
The secret is in powerful, clinically validated nutrients—combined in the right forms and amounts. This all-in-one formula sets the standard for cardiovascular health with an exclusive combination of ingredients not found in any other supplement!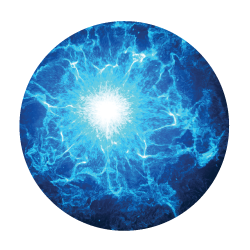 Potent CoQ10 for a Powerful Cellular Energy Boost
100 mg Hydro Q-Sorb® CoQ10 is 3x better absorbed than powdered CoQ10 and 7x better absorbed by your cells.
CoQ10 "sparks" cellular energy production, including in your hard-working heart. Yet, CoQ10 is tough for your body to absorb. That's why Dr. Sinatra preferred Hydro Q-Sorb. Using a special process, it "wraps" each CoQ10 molecule in a water-loving substance which shuttles the CoQ10 through your cellular membranes and into your cells—fueling energy!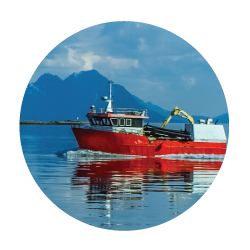 Next Generation Omega-3s—That Aren't From Fish
1,250 mg of sustainably harvested CalaMarine® is naturally higher in DHA, with no fishy burps!
With his patients, Dr. Sinatra discovered that CoQ10 works much better when paired with omega-3s. The best source he found is CalaMarine, which comes from tiny calamari squid caught in the pristine deep ocean waters of South America. It's naturally richer in DHA omega-3s than ordinary fish oil, which is important for your heart, cholesterol, and triglycerides. Plus, it's clean-tasting—with ZERO fishy burps!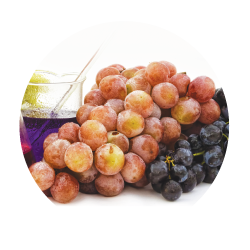 Resveratrol Boosts Blood Flow and Fights Free-Radical Damage
30 mg of cardiologist-approved trans-resveratrol means BIG blood flow benefits
This powerful antioxidant found in the skin of grapes is what gives red wine its heart-healthy reputation—but you'd have to drink gallons of wine to get the heart benefits. Trans-resveratrol is a powerful, concentrated source of this vital antioxidant. It fights off free-radical damage to your cells and has been shown to support healthy blood flow.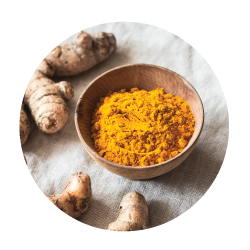 Super Turmeric Gets Into Your Bloodstream FASTER and Lasts Longer
125 mg of HydroCurc® Turmeric is 320% more bioavailable than standard curcumin
The bright yellow spice turmeric is known for its inflammatory-balancing powers, which is important for heart health. Yet, it's a tough nutrient for your body to absorb. Using special proprietary technology, HydroCurc protects and enhances the absorption of its curcuminoids—the active ingredients in turmeric. Plus, it supports a healthy inflammatory response.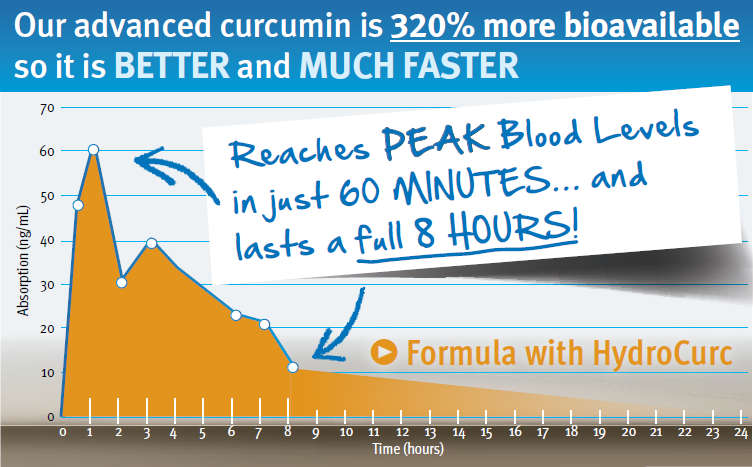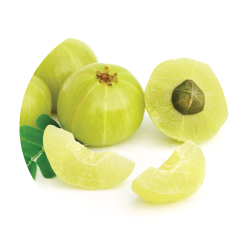 Chromium for Better Blood Sugar and Relaxed Arteries
400 mcg of Crominex® 3+ shows outstanding blood sugar and cardiovascular results
In not just one but several placebo-controlled clinical studies, 400 mcg of Crominex 3+ provided measurable support for ALL these key heart markers…
• C-reactive protein (CRP)—a critical inflammatory marker (this is SO important!)
• Healthy triglycerides*
• HDL cholesterol*
• LDL cholesterol*
• Improved endothelial function for healthy blood flow
• Increased nitric oxide production for blood vessel health
Nitric oxide is practically a medical marvel of a molecule when it comes to healthy blood flow and arteries. Nitric oxide is what helps your arteries to relax, so your blood can flow freely. Crominex 3+ was shown to boost nitric oxide levels more than 30%!
Plus, it helps support healthy glutathione levels (your body's master antioxidant). And, it helps your body to process blood sugar for healthy glycemic control—a critical and often overlooked factor in cardiovascular health.
*Usharani P. Study of Crominex® 200 mcg, 400 mcg and placebo 2013.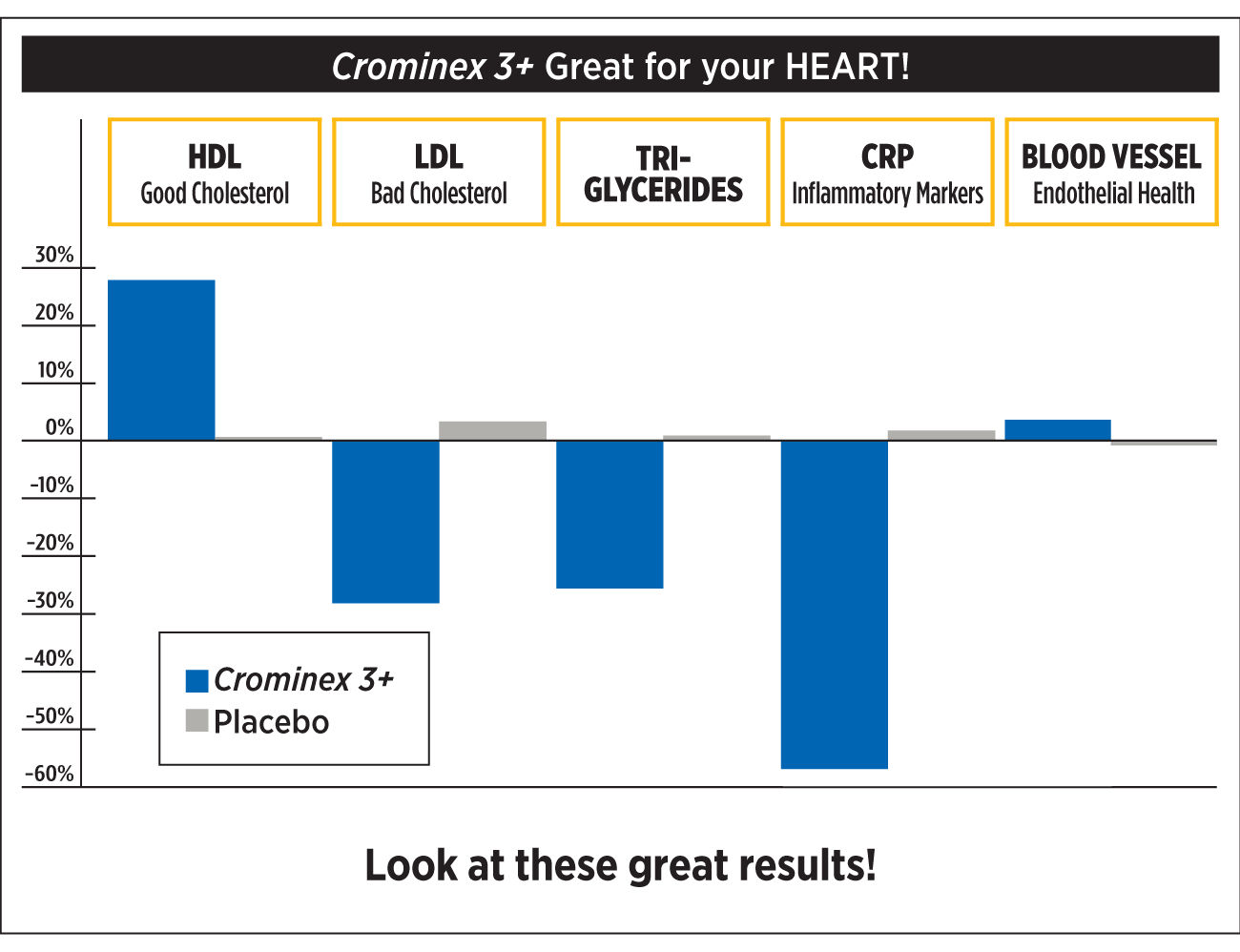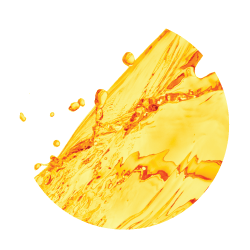 Powerful Foundation Nutrients
Support your heart, brain & more
L-carnitine is paired with CoQ10. Plus, you get folate and B vitamins to support healthy blood vessels and homocysteine levels, which are critical for brain health and cognitive function.